Catherine (Katy) Kavanaugh feels multidisciplinarity is one of the defining features of the Design Thinking process. She came to social innovation by way of the Hasso Plattner Institute of Design at Stanford (d.school) and the Stanford Graduate School of Education, where she focused on Cognitive Development and the many ways in which we learn. Prior to attending Stanford, Kavanaugh produced documentary films and a touring international film festival to engage learners with their world. Her research investigates autobiographical memory and its impact on decision making. She brings with her a deep understanding of how team cohesion and creative confidence enable native innovation.
She has worked with project partners including PepsiCo, Gray Area, Lucile Packard Children's Hospital, Fidelity Savings and Hermann Miller with Peking University and the Central Academy of Fine Art in Beijing. As guest lecturer at the Hasso Plattner Institute for Software Systematic – School of Design Thinking, she coached graduate students for project partners including SAP, Janssen & Janssen, Babelsberg Filmpark and served as producer for the first international Design Thinking conference, the d.Confestival.
In 2014, she was guest expert for the Design Thinking Week presented by Top 500 Innovators of Poland and the American Embassy, Poland. Introduced to Kazakhstan through the Silicon Valley Innovation Center, she delivered Design Thinking to the Nazarbayev School, Astana and in 2016 to professors, administrators and NGOs through Almaty Management University in Almaty and Aktau.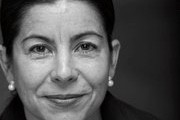 Katy Kavanaugh
Design Innovation Specialist
Stanford University Graduate School of Education
MA, Learning, Design and Technology
San Francisco State University
BA, Physical Education/Dance
Further study:
Human Computer Interaction, Technisches Universität, Berlin
Fellowship Stanford University-Freie Universität Berlin
Team Cohesion
Creative Confidence
Qualitative Research
Assessment Design
Multinational Collaboration