IntoActions is a global innovation and learning design firm. Our passion is to help organizations turn insights into actions and build strategic innovation capacity through human-centered design.
Our Innovation Labs are unique custom-designed learning experiences that will help organizations create radically new ideas and build long-range strategic innovation capacity. They bring together best practices in training and consulting and combine them into a completely new and integrated approach.
Learn more about our Innovation Labs …
All of our services utilize activities that are human-centric, hands-on, highly collaborative, and project-based. They are grounded in the Design Thinking and Foresight Thinking™ methodologies developed by Stanford University and used by companies in Silicon Valley and around the world.
Learn more about our approach …
Through our Innovation Labs we focus on people's mindsets and behaviors! Tools are crucial, but we have learned that in order to strengthen the innovation capacity across teams and organizations and have a lasting impact, one must start with the set of attitudes and behaviors that support those objectives.
Learn more about us …
"IntoActions led over 80 participants (Rector, Vice-Rectors, Deans, Professors, Administrators, Students) through a 4-week participatory human-centered strategic design workshop at the Universidad Católica del Uruguay (UCU). The workshop's goals were to introduce a strategic innovation model, identify key areas that UCU wanted to improve or develop, and create prototype solutions.
The experience was extraordinary in many ways—for its novel approach that energized the organization internally; for the inclusion of all key stakeholders, including 20 students, throughout the entire process; for its hands-on and practical approach; and for its results. Three out of the four selected prototype projects have already been implemented and are working well.
The workshop was very successful and good for UCU's heart and soul and already left a lasting rhythm of innovation. A litmus test was the pandemic, and we passed it gracefully. I can affirm that we were the university in Uruguay that best knew how to respond to the pandemic, in the shortest time possible and with the best quality."

P. Dr. Julio Fernández Techera, S.I.
Rector, Universidad Católica del Uruguay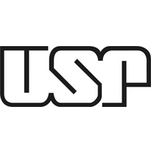 Photo Credit: Stanford University | King of Hearts | CC-BY-SA-3.0