Social Good Brazil (SGB) brings together participants for the first edition of the SGB Lab
Last weekend the participants of the Social Good Brazil Lab, better known to us as Labbers Floripa, attended their first meeting in Florianópolis.
With the support of innovation experts Reinhold Steinbeck and Edgar Stuber from IntoActions, the Labbers learned more about Design Thinking, a human-centered approach to innovation that emphasizes a culture of collaboration, empathy, creativity and prototyping. Over a period of three days, the participants engaged in numerous hands-on activities designed to encourage them to rethink the initial social challenge that they wanted to address and embrace the importance of collaboration and prototyping.
"This meeting opened my mind to the process as a whole. The coolest part was learning to 'let go' of your original idea. Prototyping is crucial, and failure is part of the process. I have had contact with the methodology before, but I have never experienced it in practice, "said Alanna Souza, who is on a team with Larissa Kroeff. The two entrepreneurs joined with their friend Natalia Borges to put into practice the development a series of events with the goal of reducing the amount of solid waste.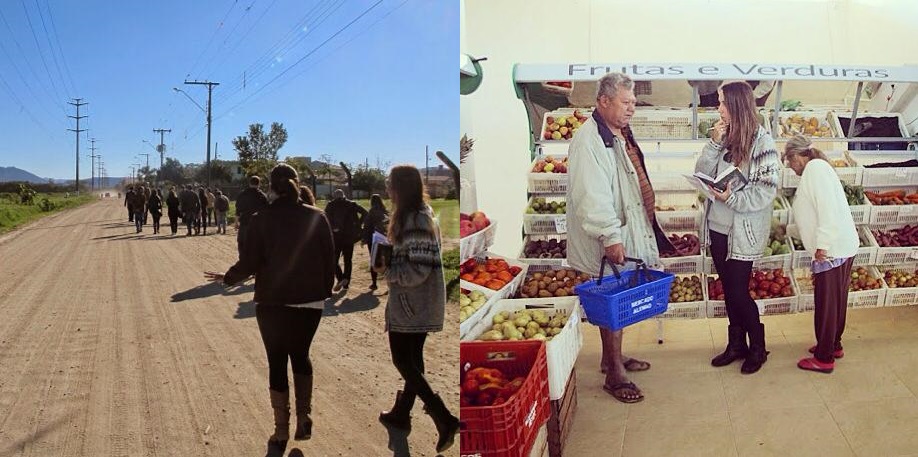 The labber José Mário came from Ipojuca, Pernambuco, to participate in the three-day training. He had not heard of the term empathy before. "After this meeting I realized I have to put myself more into the shoes of others to understand what was not said explicitly."
Macan Guedes believed that the project had already become more real. "We thought that our application was ready to go to market, but then realized through early prototyping that it still lacked certain details."
At the end of the third day, Carolina Guesser declared that humanity is not lost. "I was impressed with the generosity of the people here, today I leave here thinking how I can use my expertise for the global good."
It was an amazing experience, and we have to thank all of our partners, especially Reinhold and Edgar!
By Ana Paula Santos, Social Good Brasil